These past 6 – 8 weeks have been a true roller coaster of emotions, craziness, pain, frustration, sadness joy, and blessings.  Starting from the visit of my mother-in-law, who has been battling cancer for the past 5 years, to my own mother being hospitalized twice (and almost dying) due to severe complications from her dialysis and heart issues – needless to say its been a very overall exhausting period in our lives.
During all the constant back and forth to hospitals, doctor offices, rehabilitation centers etc., pictures that I take of my mother have been a source of personal comfort and connection to those family and friends that separated from us by the distance.  Often people remark how "well" my Mother looks and how "she doesn't even look sick" even when the picture is taken on a hospital bed.  She is blessed with beauty, despite age and physical condition, but its her unwavering faith that shines through her to everyone she meets. Plus, she doesn't EVER like to look sick – as she was coming out of anesthesia in the recovery room after open heart surgery two years ago, the first thing she asked me was for a comb and lipstick. Why? Because she did want the doctors and surgeons to think she looked "sick"!
Thankfully, this Mother's Day, it is planned for my Mom to be released back to the home she shares with my father after almost 2 months away from her home (and in medical facilities).
This season of Mother's Day, Father's Day, and Graduations are those important memory-making occasions that often lead to frame-worthy photo opportunities.  Best Buy can help you never miss the important moments with a wide assortment of the latest cameras, including DSLR cameras, action camcorders, and compact cameras with long zoom, low light and wi-fi.
Looking for a way to save and still get the best quality product?  With Best Buy's low price guarantee, you'll get the latest technology at the best price and with the help of theses added savings:
Best Buy can help you find the perfect camera to capture your Mother's Day, Father's Day and Graduation memories, i.e. cameras (memory cards, camera bags, accessories),  digital frames.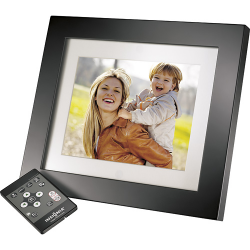 Want to learn more about how Best Buy can help you capture memories? Visit their website at http://www.bestbuy.com
Facebook: http://www.facebook.com/bestbuy
Twitter: @BestBuy
Happy Mother's Day!


Disclosure: The reviewer has been compensated in the form of a Best Buy Gift Card and/or received the product/service at a reduced price or for free, however opinions expressed here are clearly our own.