The 19th annual EPCOT International Flower & Garden Festival is now underway. For me, this 75 day festival is a wonderful time to visit the park, attend some fantastic guest presentations, concerts, and to soak up the alluring fragrances of spring blooms. For kids, heading out for a day of flowers and gardening ideas may leave them begging to stay home.  Yet, the imagineers at EPCOT have created an array of inviting, kid-friendly spots along the festival map. If you are thinking about visiting the park during the annual festival, pack up the kids, and share a day of imaginative play that reminds us why Disney is for everyone.
The following are 6 reasons why your kids will be laughing, learning, and loving their time at the festival:
In Future World, our first stop is Pixie Hollow Fairy Garden. Here you will find various themed areas, miniature fairy houses and topiaries, all dedicated to Tinkerbell and her fairy friends and to celebrate the Fall release of the new "Secret of the Wings".  The whimsical "Winter Woods" area is a sure hit featuring the pixie dust tree and a stunning array of all white flowers. Nestled toward the back of Pixie Hollow, you will find a play area designed for ages 2-5 created by Weevos.  This play area features the Cozy Dome where kids can play inside and climb on the outside. Walk along the trail to do some crayon rubbing, visit the coloring station, and stop by Tink's Nook where you can pick up stickers and seed packets to take home. This lush garden is a great place for kids and adults to discover and explore the world of Disney's Fairies.
Across the way you can visit Bambi's Butterfly House.  This area has more than doubled in size since it began and is now easier for families with strollers. Inside the gazebo you are welcomed by topiaries of Bambi and friends.  The vibrant gardens feature rock formations and waterfalls and are home to butterflies of all colors. Your kids will enjoy the hundreds of butterflies floating freely in this enclosed space and learn about the stages of life for these beautiful creatures. Cast members are available to offer insight and answer questions.
As you exit the butterfly house and walk along the Imagination! Walkway, you will find the "most awesome", place to play according to my son Liam.  The Let'sGet Moving play area is, by far, the most popular attraction for kids attending the festival. Featuring Playbooster Vibe and Evos play structures, this area is a place for kids to run, play, and explore. Designed for kids ages 5-12, there are places to climb, slide, and stretch.  If you have toddlers, a Sensory Play Center for ages 2-5 is included. This area is sure to keep the kids busy while you lounge in one of the Adirondack chairs provided. The only trouble is getting them to leave!
Our next stop on the list takes us to World Showcase. If you are looking for a place to relax and get some great ideas, the
Backyard Play Garden
between
Morocco
and
France
is just the spot. Here you will find design ideas for backyard living and playing, as well as some great tips about ways to turn typical household items into garden planters and bird feeders. This is a great place for kids and grown-up!
As you approach the American Pavilion, kids cannot help but smile when they see the topiaries of our pals, Buzz Lightyear and Woody. The Toy Story Alphabet Garden is number 5 on our list and is sure to delight kids of all ages.  Here you can have a Disney Photopass Photographer take your photo with Buzz and Woody and visit the garden where Lotso the Bear watches over. This colorful garden is a great place for learning too. Each alphabet block is filled with flowers and plants that begin with the corresponding letter.
Our favorite, letter C, features Chenille plant, Croton, and Canna Lily. It was fun for the kids to find the letters in their name and see what was growing in their block.
New this year is the colorful exhibit
Haiti: Garden of Many Colors
which you will find nestled between
Germany
and the Outpost. This vibrant display of art and culture shine in this illuminated night garden, a first at the EPCOT festival.
Kids and adults can color their own Haitian "Tap Tap" and indulge in the food and culture of
Haiti
.
There are so many things to see and do during this year's festival!
You can pose for photos with your favorite Disney characters as they come to life in topiaries scattered throughout the park (don't miss Mater and Lightning McQueen in Japan) and see Sand Sculpture Art of DisneyNature's new movie Chimpanzee, set to release on Earth Day, April 20, 2012.
My kids are looking forward to returning to the festival so they can see the presentation
Kids Love Bugs
(offered 3/26, 4/9, 4/16, 5/1 and 5/15 at 11am and 2pm at the Greenhouse Stage). If your kids are fans of the Disney Channel series, Shake it Up, they can see one of its stars, Brandon Johnson talk about designing Disney-themed backyards (April 13-15). Don't forget the
free concerts
, offered every Friday, Saturday and Sunday during the festival.
This list is just the beginning.  What are you waiting for? Get there early, pick up a festival guide at the front of the park, and discover what the festival has to offer to you and your family from now until May 20th!
Have Fun!
The following two tabs change content below.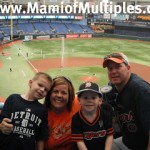 Kamy Moss
"Family Living with Kamy Moss", is a regular parenting, family lifestyle and travel contribution. She is also the Midwest Family and Travel Contributing Columnist. Kamy offers advice, tips, and resources on a range of topics including parenting, family living, children activities, and traveling. Kamy is a DreamMaker for DreamFinder Travel, an Authorized Disney Vacation Planner, at www.doadreamvacation.com. Connect with her on Facebook at www.facebook.com/doadreamvacation and on Twitter at @MossMommy2. Questions? Ask Kamy at kamgen@yahoo.com.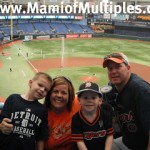 Latest posts by Kamy Moss (see all)